Barks n' Recreation, New Hampshire's newest and fastest growing doggy daycare and obedience school, has the region's best dog trainers and day care professionals. Our trainers will work with you and your dog to achieve the behavior you seek from your dog. Our care professionals will give your dog or puppy excellent, and personalized care in small social groups.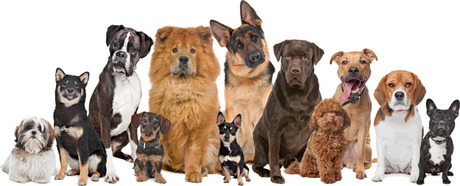 Daycare Fees

Our daycare service provide care with daily, weekly, and monthly fees, along with half day and half month increments as well as overnight. Daytime hours are between 6:00A and 7:00P, while nighttime hours are between 7:00P and 6:00A.

Half Day: $11
Daily: $15
Weekly: $60
Half Month: $175
Monthly: $300
Nightly (1-6 nights): $28/night
Nightly (7-20 nights): $25/night
Nightly (20+ nights): $22/night

Obedience School

Our obedience school has five different training levels based on dog age and desired behavior.

Puppy Training Level 1: $75

Four week training course including potty training, house training, socialization with people, children and other animals.

Puppy Training Level 2: $125

Six week training course including obedience cues such as sit, come, stay, heel, lay down, drop (item in animal's mouth).

Puppy Training Level 3: $130

Six week training including "play dead," fetch and other various behaviors, detailed by the owner.

Dog Advanced Training Level 1: $130

Six week training including leashless walking and play, staying in one area with owner leaving, gentle play with children.

Dog Advanced Training Level 2: $200

Four to eight week training including house defense, personal defense, service animal training (such as sight).